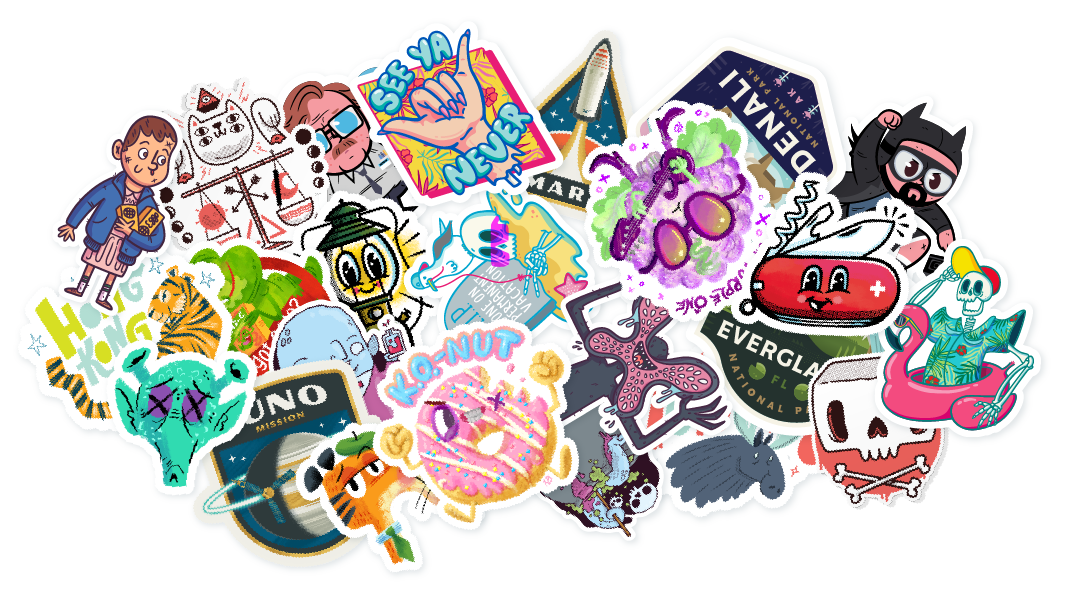 Sticker Essentials Kit
Got a sticker fix? We can fix that! Patience isn't your strong suit and waiting for a new sticker pack each month sounds like a slow death which is why we created the Slaptastick Sticker Essentials Kit just for you!
sale
Which Sticker Packs Are Included?
12 Random Previous Sticker Packs + 1 Bonus Item (non sticker related)
How Many Stickers Are In Each Pack?
7 - 10 Stickers Per Pack (over 100+ stickers)
What is the Sticker Material?
Durable, Long lasting, Premium Vinyl with UV laminate protecting from scratching, water, and sunlight.
Can You Provide Info On The Shipping & Packaging?
World-Wide Shipping with Tracking. International shipments take between 2-4 weeks to reach it's final destination.
*Disclaimers:
We choose random sticker packs from previous months till stock is depleted.