Pop Culture Mashups Sticker Sheet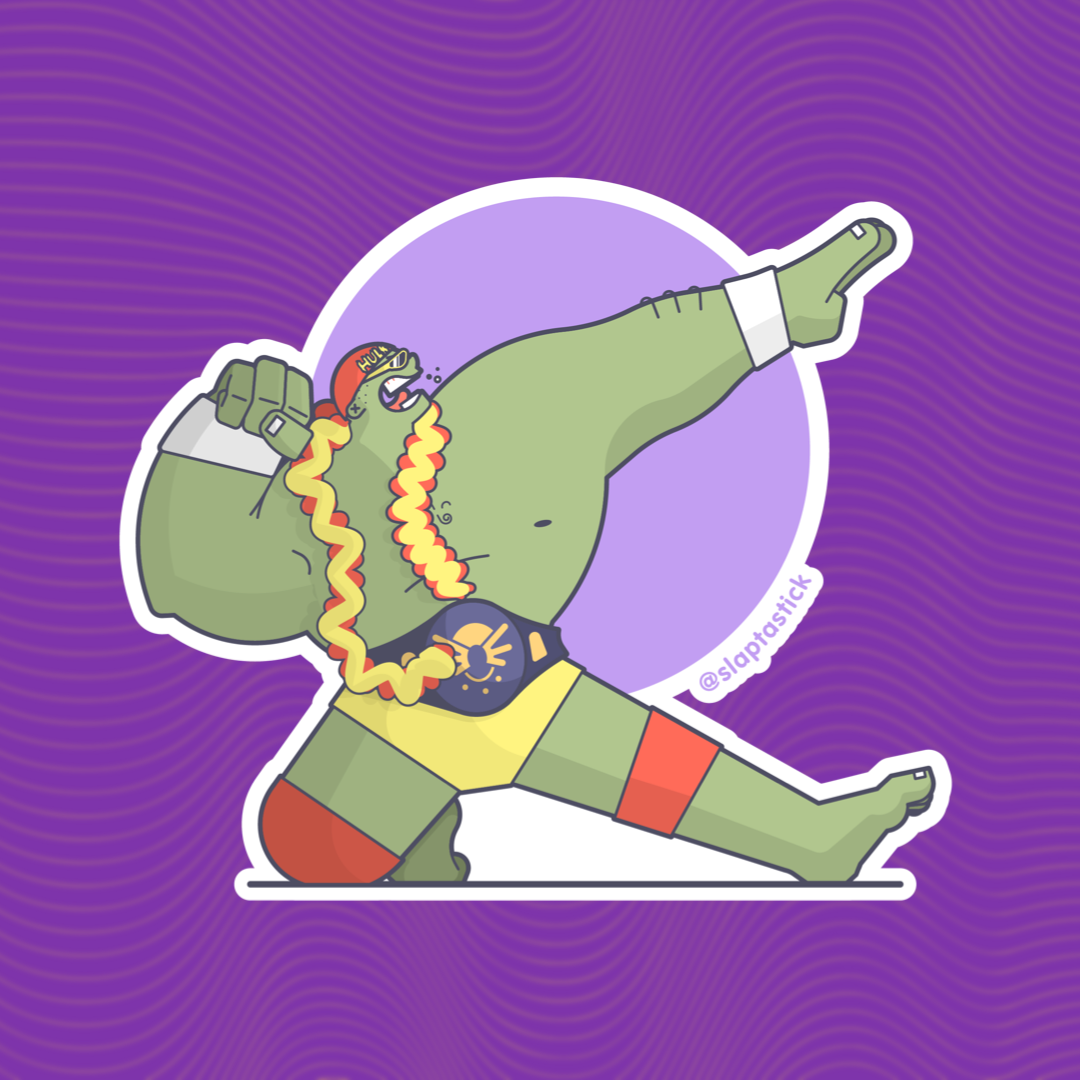 Pop Culture Mashups Sticker Sheet
This is a Slap! first! We always wanted to do a sticker sheet and we won't lie, we had some fun and can't wait to do more. It features characters from both DC and Marvel and is mashed up with WWF and Nintendo. Two Slap! Family Illustrators tackled this sticker sheet and absolutely crushed it.
This shipped out in August 2019 as a bonus goodie.
This Pack's Featured Artists and Designs:
Stickers Included:
2 Stickers + 1 Bonus Sticker
Sticker Material:
Durable, Long-lasting, Premium Vinyl with a UV laminate protecting from scratching, water, and sunlight.
Shipping & Packaging:
Shipping World-Wide with tracking. International shipments take between 2-4 weeks to reach its final destination.