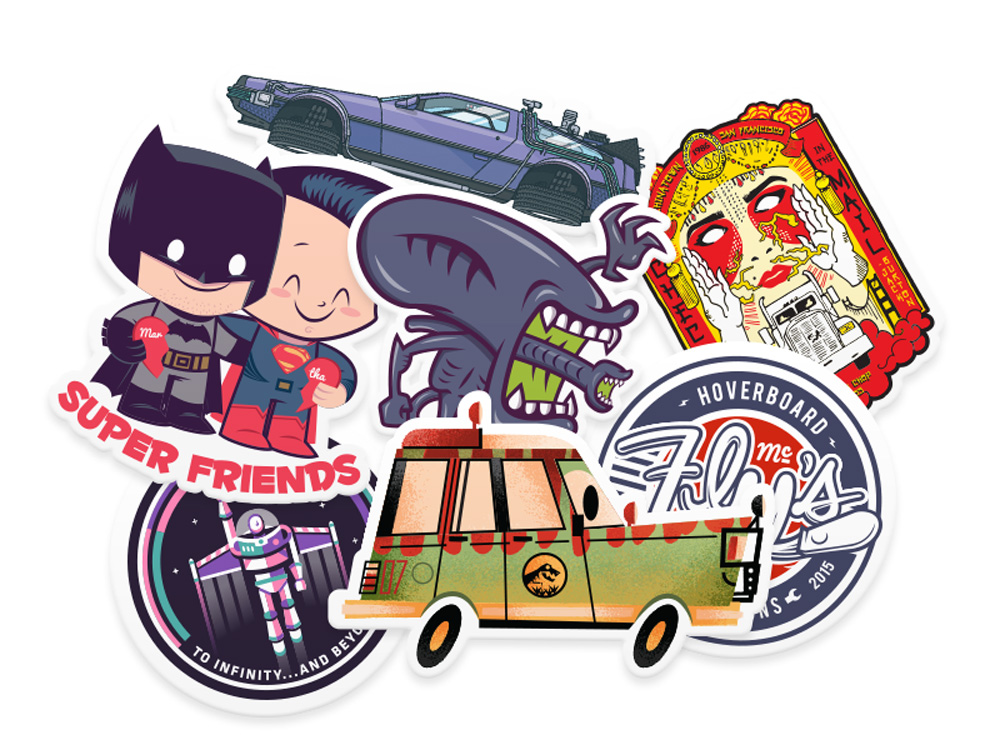 Blockbuster Movies Pack
These Hollywood blockbuster movies come with budgets and big stars...line up to get your hands on this sticker pack first when it's released. Please note, popcorn and a box of candy aren't included with your sticker pack purchase. Some many artists from the Slap! Family Roster directed amazing designs for this Blockbuster Movies sticker pack which was released in May 2016.
sold out
This Pack's Featured Artists:
Stickers Included:
6 Stickers + 1 Bonus Sticker
Sticker Material:
Durable, Long lasting, Premium Vinyl with UV laminate protecting from scratching, water, and sunlight.
Shipping & Packaging:
Shipping World-Wide (No Tracking Available). International shipments take between 1-4 weeks to reach it's final destination.