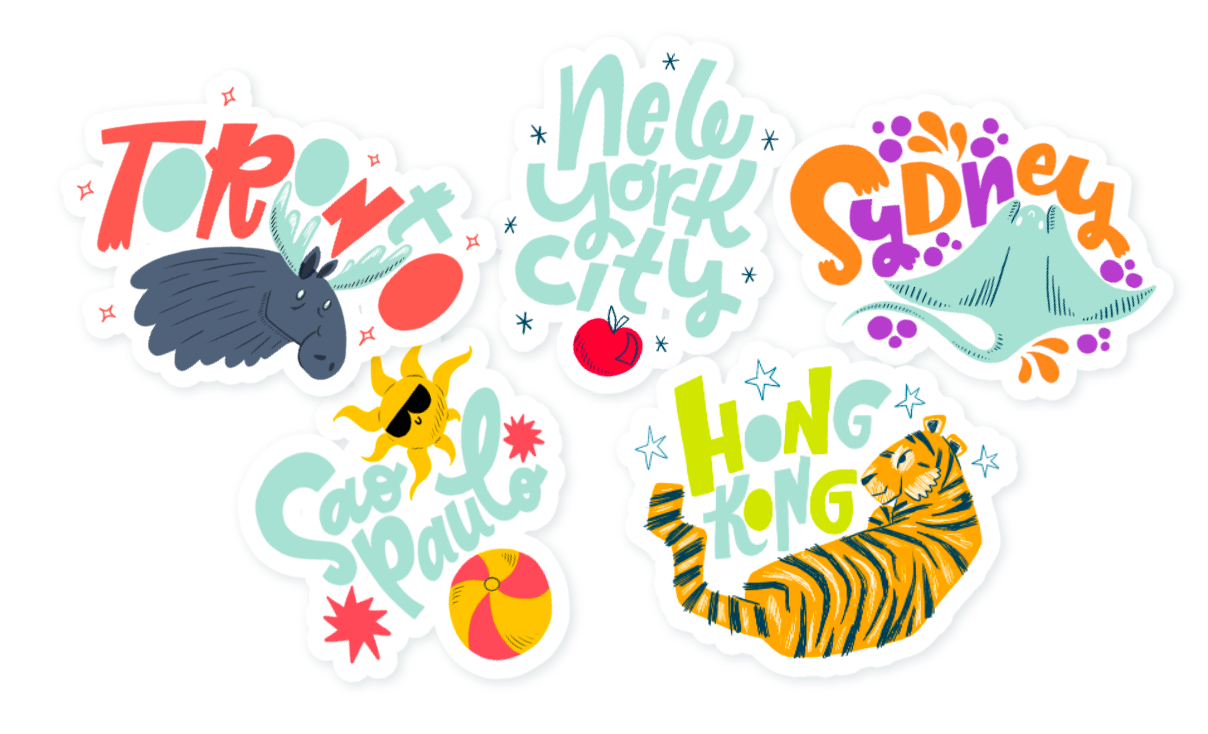 Cities of The World Pack
Ever dream of traveling the world to the most exotic places? Dream no more because we are sending the world straight to your mailbox with these illustrated sticker designs by the skilled Shauna Lynn. They were originally shipped out in December 2017.
sale
This Pack's Featured Artist:
Stickers Included:
6 Stickers + 1 Bonus Sticker
Sticker Material:
Durable, Long lasting, Premium Vinyl with UV laminate protecting from scratching, water, and sunlight.
Shipping & Packaging:
Shipping World-Wide with Tracking. International shipments take between 2-4 weeks to reach it's final destination.